Event - John Day River Campout
Start Date
Thu 6/20/2019
End Date
Mon 6/24/2019
Contact
Phone
503-257-0039
Email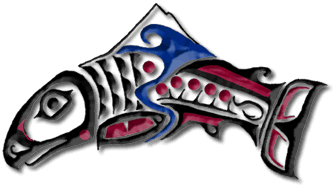 Weekend Family fishing campout on the river.
Contact – Steve Rothenbucher at rothenbuchers@gmail.com or
Phone: (503) 257-0039.
John Day River Campout
June 20h-24th, 2019
How about a fun weekend camping out and fishing for steelhead, catfish, bass and crappie?
We are planning just such a weekend. We just need to know who might be interested in joining us. Anyone interested in joining us should contact Steve Rothenbucher (503-257-0039).
Camping and parking fees are expected to be $20 per night. Contact Steve for more details. Carpooling is encouraged to hold down costs.
We plan on parking our rigs at Le Page Park at the mouth of the John Day River on I-84. From there we will boat up to the Albert Phillipi Park. We will be camping in a park that is only accessible by boat. If children are brought make sure there are either life vests available or bring your own.
Bring your own meals. If you are not bringing a boat, be sure to keep the coolers few and small. You might want to bring your own water although water is available at the campground.
Those that have no boats can expect to be ferried over to the campground from Le Page. Here are the pickup times:
Friday: 5:00 pm
7:00 pm
Saturday: 9:00 am
1:00 pm
5:00 pm
Itinerary:
Arrive at Campsite on June 20th.
Fish, eat, and whatever camping entails on June 22h.
Breakdown and return home on June 24 th.
Directions can be obtained from Google Maps by selecting "Le Page Park, Wasco, OR", then choose directions.