Welcome to the website of the Sandy River Chapter of the Association of Northwest Steelheaders.

The Sandy River Chapter was formed in 1964 and is currently located along the shores of the Sandy River in Troutdale, Oregon. Since its inception, this chapter has helped by playing a key role in the development and conservation of sport fishing and is dedicated to improving the freshwater fisheries in the Northwest.

Sandy's members have a wide interest range including but certainly not limited to the following: sponsoring various fishing tournaments and outings, monthly membership meetings, assisting at the Sportsman Show, holding various fund raiser raffles and providing volunteer support for the Hall of Fame dinner and awards banquet in November. There are many other activities that the whole family would enjoy.

We are committed to safeguarding, promoting, and enhancing the social, environmental, and conservational values of sport fishing. Our mission is to take part in "educating the general public on improving, preserving and promoting sport fishing in the Columbia River and their tributary streams and rivers, which include the Sandy."

Be our guest and cruise through our website to learn more about our chapter and how to join this dedicated group. Whether you're a weekend angler, charter captain, or just someone interested in Sandy's scenic views and its fishery, you will find it here.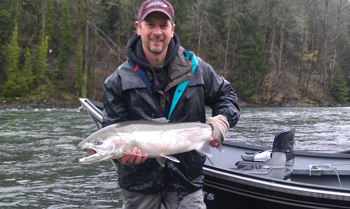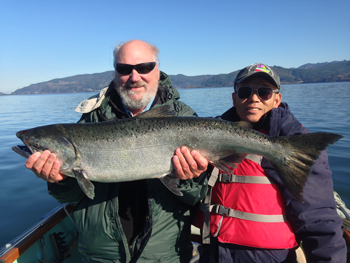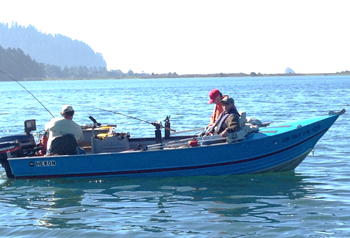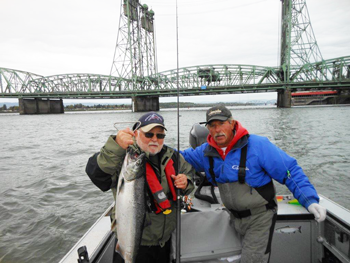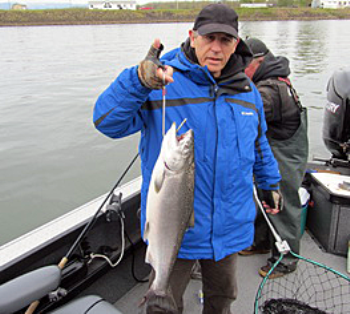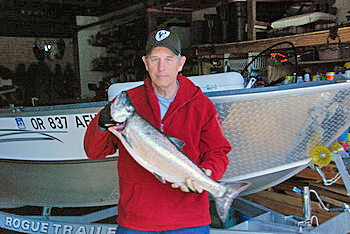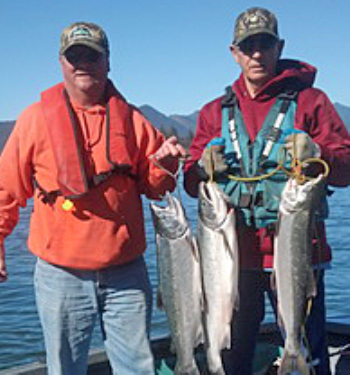 Longtime chapter member Howard Anderson passed away on August 10th.
His daughter has asked for any donations in honor of Howard be directed to the Sandy River chapter at :
Sandy Chapter
PO Box 301114
Portland, OR 97294-9114
Howard Anderson was a good man. I liked Howard, he was a good volunteer and we fished together a couple of times.
Howard volunteered for many special functions especially for the big Association auction each year. Not many know it, but I always had him and his friend, Joy Gannet keeps an eye on the smaller valuable items. Many years ago we had a couple of valuable items pocketed. It never happened with Howard on the job though! He also calmly gave directions to bidders looking to check out, a bit disoriented after that extra glass of wine, and helped to keep things running smoothly.
Although he didn't talk much about it, he was in the United States Marines during the Second World War, serving in the amphibious landing craft in some of the hardest fought Pacific island campaigns. He knew I was interested in that aspect of history, so he told me a couple stories, but didn't dwell on it. To him it seemed like a hard job that needed doing, but now past. Better to focus on today.
Howard was a quiet fellow overall, helpful and dependable and a great chapter member.
I will miss him.
Larry Palmer
Pictured is Howard is with his grandson, Bill Henry. Bill is 1 of 7 grandchildren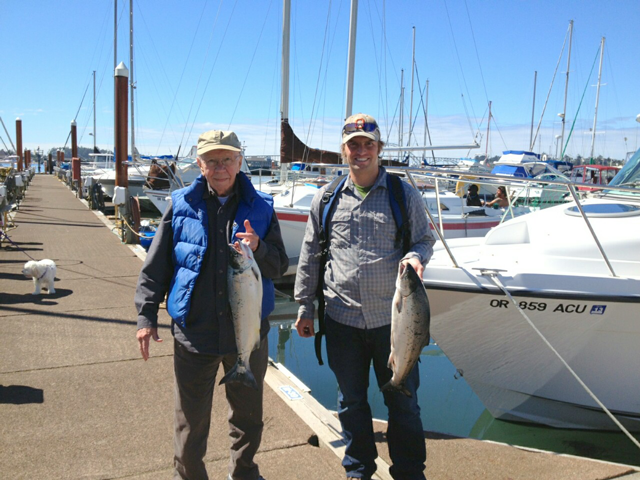 Calendar of Events
Meeting Place
We (normally) meet the first Wednesday of every month at 7:00 PM.
We don't normally meet in July (when we do our picnic) or August.
The public and guests are welcome!
Glenn Otto Park
Sam Cox Building
1208 Historic Columbia River Hwy
Troutdale, OR 97060
View Larger Map