Welcome to the website of the Sandy River Chapter of the Association of Northwest Steelheaders.

The Sandy River Chapter was formed in 1964 and is currently located along the shores of the Sandy River in Troutdale, Oregon. Since its inception, this chapter has helped by playing a key role in the development and conservation of sport fishing and is dedicated to improving the freshwater fisheries in the Northwest.

Sandy's members have a wide interest range including but certainly not limited to the following: sponsoring various fishing tournaments and outings, monthly membership meetings, assisting at the Sportsman Show, holding various fund raiser raffles and providing volunteer support for the Hall of Fame dinner and awards banquet in November. There are many other activities that the whole family would enjoy.

We are committed to safeguarding, promoting, and enhancing the social, environmental, and conservational values of sport fishing. Our mission is to take part in "educating the general public on improving, preserving and promoting sport fishing in the Columbia River and their tributary streams and rivers, which include the Sandy."

Be our guest and cruise through our website to learn more about our chapter and how to join this dedicated group. Whether you're a weekend angler, charter captain, or just someone interested in Sandy's scenic views and its fishery, you will find it here.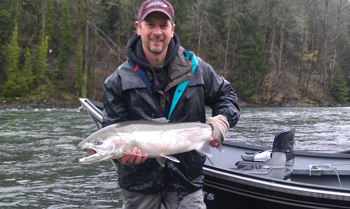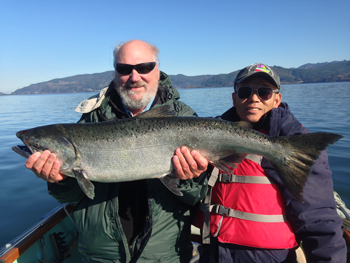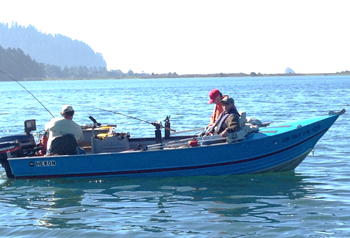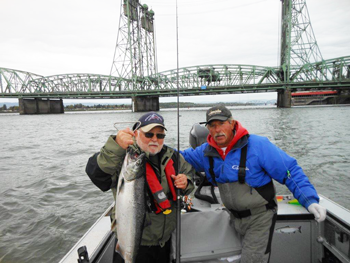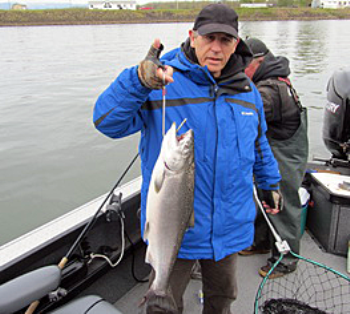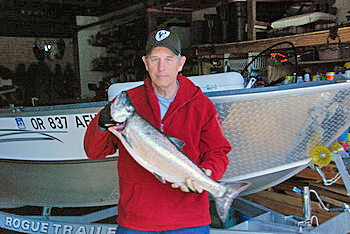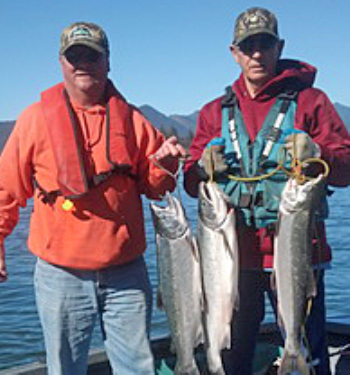 Breaking News
If you haven't heard...we may not have a very good Springer season this year. Click here to find our why.
Somthing New
Or re-new actually… We have been very successful in recruiting new members with our Sandy River Chapter/ ODFW clinics. Many of our existing members have volunteered there as well, helping out and learning something at the clinic to boot.
Now we are going to add another effort to serve our existing members and former members- and renew your membership mini clinic followed up by a fish along. This will occur 8 AM Saturday March 21 at the Sam Cox building in Glenn Otto Park.
There will be a short clinic of 2 hours, covering Drift Fishing, Bobbers and Jigs, and knot tying all taught by chapter experts, then team up with chapter members to go bank fishing the rest of the day.
The plan on this is simple- we will contact members going back 3 years by mail and e-mail and invite them to this event. Existing members will volunteer to be leaders on the fish along that follows the clinic. I'll take care of the mailing part but I need YOU to be one of our fish along leaders. Will you help me?
By the way, there will be some cool free door prizes that day- like a complete steelhead spinning outfit with ready to go jigs and drift rigs, and a couple of drift boat trips with chapter experts. But as the saying goes…you can't win if you don't play.
So be there 8 AM Saturday March 21 at the Sam Cox building in Glenn Otto Park, and help out with our first ever membership renewal effort. We need you!
Larry Palmer
palmerlarryd@yahoo.com
Calendar of Events
Meeting Place
We (normally) meet the first Wednesday of every month at 7:00 PM.
We don't normally meet in July (when we do our picnic) or August.
The public and guests are welcome!
Glenn Otto Park
Sam Cox Building
1208 Historic Columbia River Hwy
Troutdale, OR 97060
View Larger Map