Welcome to the website of the Sandy River Chapter of the Association of Northwest Steelheaders.

The Sandy River Chapter was formed in 1964 and is currently located along the shores of the Sandy River in Troutdale, Oregon. Since its inception, this chapter has helped by playing a key role in the development and conservation of sport fishing and is dedicated to improving the freshwater fisheries in the Northwest.

Sandy's members have a wide interest range including but certainly not limited to the following: sponsoring various fishing tournaments and outings, monthly membership meetings, assisting at the Sportsman Show, holding various fund raiser raffles and providing volunteer support for the Hall of Fame dinner and awards banquet in November. There are many other activities that the whole family would enjoy.

We are committed to safeguarding, promoting, and enhancing the social, environmental, and conservational values of sport fishing. Our mission is to take part in "educating the general public on improving, preserving and promoting sport fishing in the Columbia River and their tributary streams and rivers, which include the Sandy."

Be our guest and cruise through our website to learn more about our chapter and how to join this dedicated group. Whether you're a weekend angler, charter captain, or just someone interested in Sandy's scenic views and its fishery, you will find it here.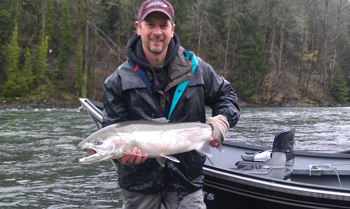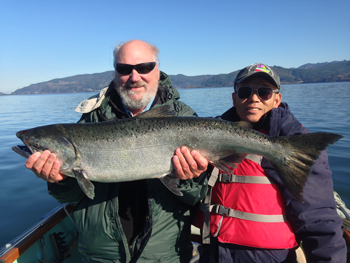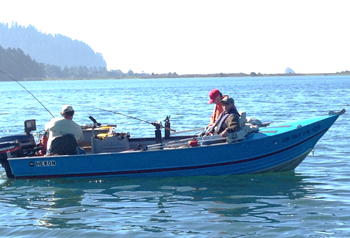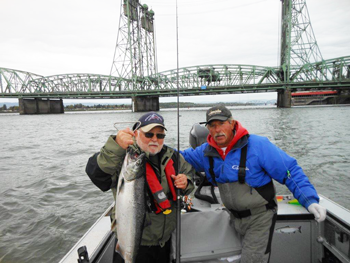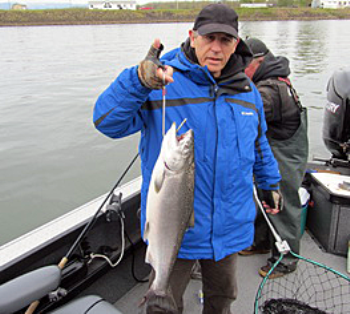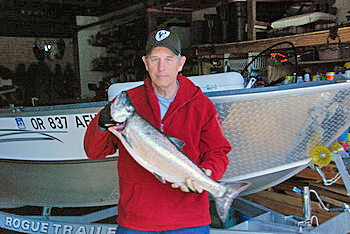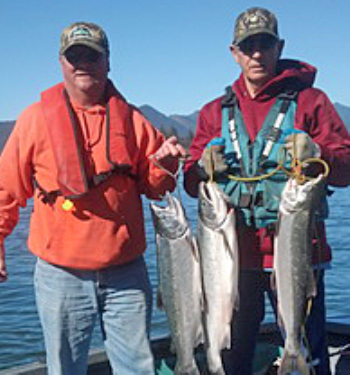 Our Fish Along Stream Team has great first outing!
by
Larry Palmer
on
11/21/2015
Saturday Nov. 21st the Fish Along Steam Team (known hereafter as the FAST…) took about 15 new members of our recent clinic out for a day of practice. Much was learned and the students all got to review what was covered at the clinic right out on the water. Everyone learned a bit more about Oxbow Park, reading water, rigging up and so forth.
Thanks to all the dedicated volunteers that made this possible!
I intend to make this a feature each month, focusing on a particular technique.
Given the complexities of the Christmas/New Year's holiday, it looks like Saturday December 19th will be our next FAST event. Be at Glenn Otto Park at 8 AM.
The technique that day will be bobbers and pink worms, rubber eggs or bait.
Please RSVP me about attending, and let us know if you'll need one of those ODFW supplied spinning rods.
Thanks
Larry Palmer
palmerlarryd@yahoo.com
Calendar of Events
Meeting Place
We (normally) meet the first Wednesday of every month at 7:00 PM.
We don't normally meet in July (when we do our picnic) or August.
The public and guests are welcome!
Glenn Otto Park
Sam Cox Building
1208 Historic Columbia River Hwy
Troutdale, OR 97060
View Larger Map