Welcome to the website of the Sandy River Chapter of the Association of Northwest Steelheaders.

The Sandy River Chapter was formed in 1964 and is currently located along the shores of the Sandy River in Troutdale, Oregon. Since its inception, this chapter has helped by playing a key role in the development and conservation of sport fishing and is dedicated to improving the freshwater fisheries in the Northwest.

Sandy's members have a varied levels of experience from novice to guide level. We have wide interest range including but certainly not limited to the following: Angler Education, sponsoring various fishing tournaments, fishing outings, monthly Chapter meetings, Picnics, partnering with the Oregon Department of Fish and Wildlife in Hatchery programs, assisting at the Sportsman Show, holding various fund raiser raffles and providing volunteer support for the Hall of Fame dinner and awards banquet in November. There are many other activities that the whole family would enjoy.

We are committed to safeguarding, promoting, and enhancing the social, environmental, and conservational values of sport fishing. Our mission is to take part in "educating the general public on improving, preserving and promoting sport fishing in the Columbia River and their tributary streams and rivers, which include the Sandy."

Be our guest and cruise through our website here to learn more about our chapter and how to join this dedicated group. Whether you're a weekend angler, charter captain, or just someone interested in Sandy's scenic views and its fishery, you will find it here. And in order to visit our Chapter Facebook...Click Here: Sandy Facebook
To join, click on the Association of Northwest Steelheaders and then click on ">>Join Today".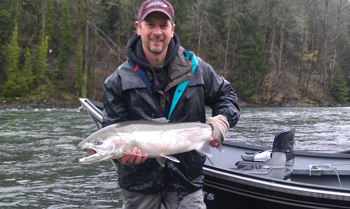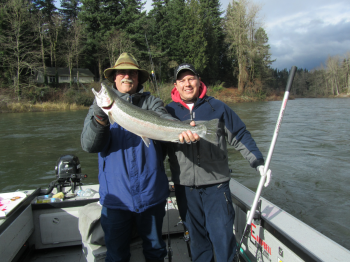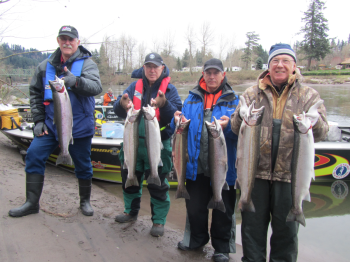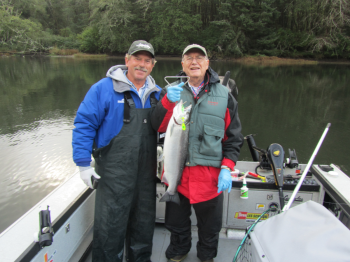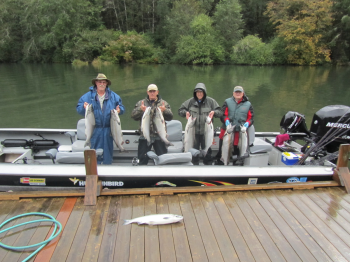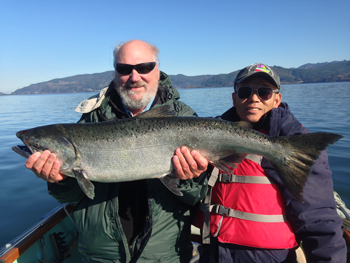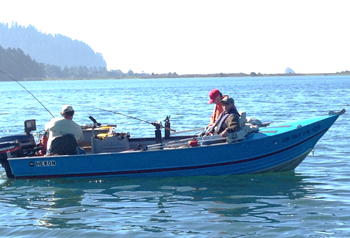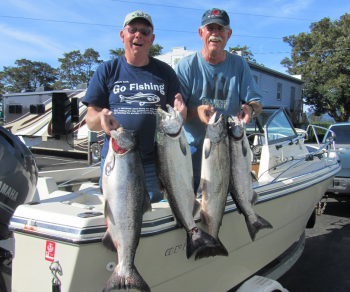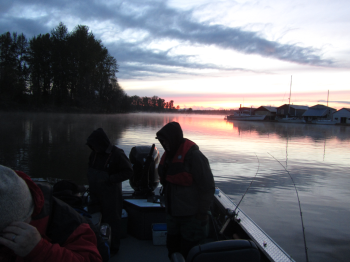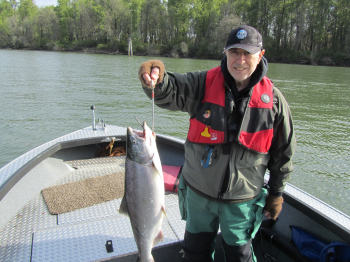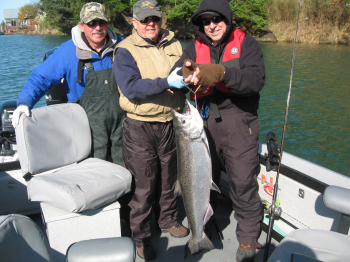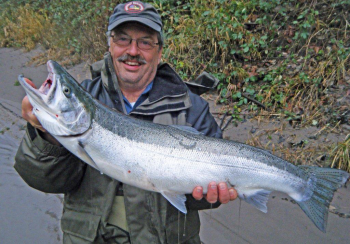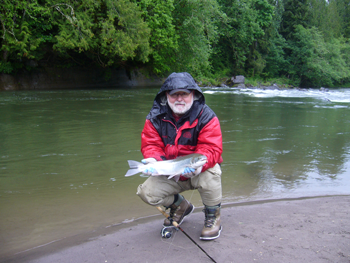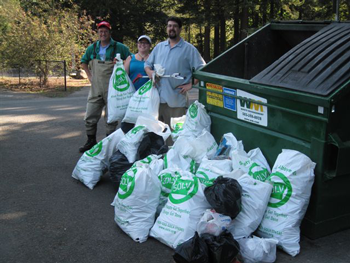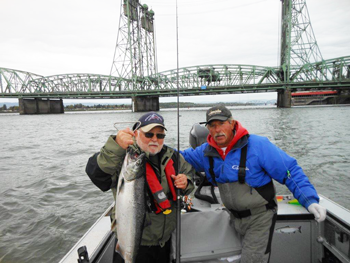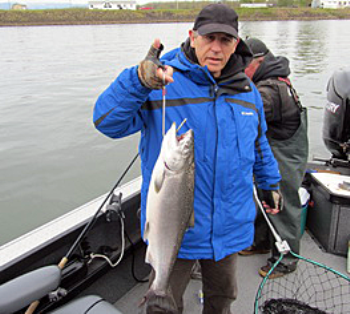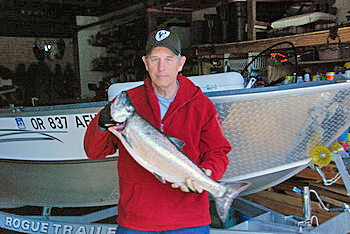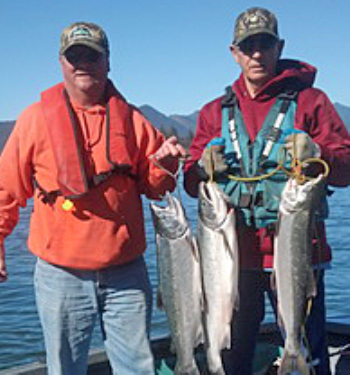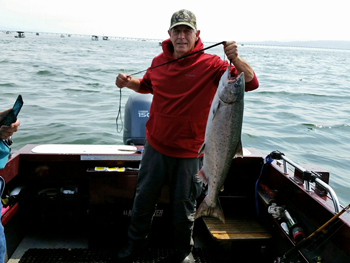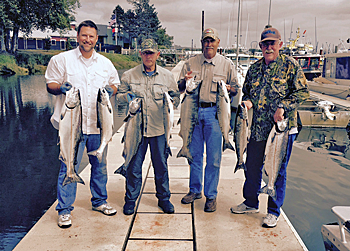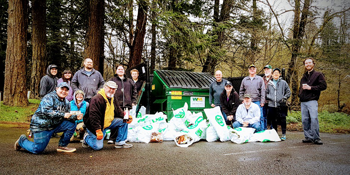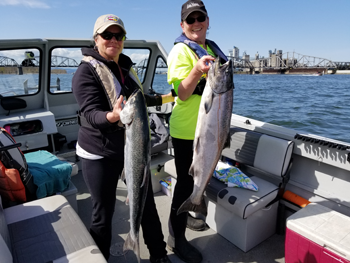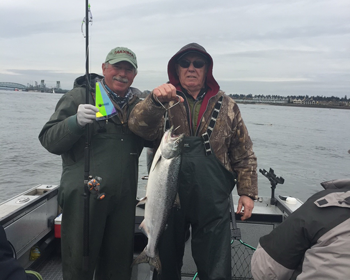 Alert!!! February Breaking News
by
Greg Reed
on
2/1/2020
February's Newsletter has been posted.
Check out this event by clicking it ...it's a fishing tournament...
ALSO,
Saturday, February 22, 2020
You are invited to attend a half day bank fish-along on Saturday, February 22, 2020 on the Sandy River with the Sandy River Chapter of the NW Steelheaders.
We will be meeting at 9am at the Sam Cox building of the Glenn Otto Community Park, 1102 E Historic Columbia River Hwy, Troutdale, OR 97060. Then we will proceed to areas on the river to fish with our experienced members and guests. They will be there to fish themselves and to share knowledge of the river and methods of fishing for Steelhead.
We will have some Rods and Reels available with jig and spinner setups for those who notify us in advance that they need them. Remember, you must have the correct current fishing license, endorsements, and tags for this fishery.
For us to plan this event properly we need those interested in attending to contact us by Monday, February 17, 2020. So, please call or email Greg Reed at g_a_reed@comcast.net or Ph: (503) 869-1795. If you call and do not get an answer Please leave a message. Some of us do not immediately answer unidentified numbers do to Robo/spam calling. We will respond to messages left.
If the date of this event is changed due to river conditions, those who have notified us of their wish to attend and provided us their email address will receive an email stating such. So, watch your email closely on Thursday February, 20, and Friday February 21.
Calendar of Events
Meeting Place
We (normally) meet the first Wednesday of every month at 7:00 PM.
We don't normally meet in July (when we do our picnic) or August.
The public and guests are welcome!
Glenn Otto Park
Sam Cox Building
1208 Historic Columbia River Hwy
Troutdale, OR 97060
View Larger Map