Welcome to the website of the Sandy River Chapter of the Association of Northwest Steelheaders.

The Sandy River Chapter was formed in 1964 and is currently located along the shores of the Sandy River in Troutdale, Oregon. Since its inception, this chapter has helped by playing a key role in the development and conservation of sport fishing and is dedicated to improving the freshwater fisheries in the Northwest.

Sandy's members have a varied levels of experience from novice to guide level. We have wide interest range including but certainly not limited to the following: Angler Education, sponsoring various fishing tournaments, fishing outings, monthly Chapter meetings, Picnics, partnering with the Oregon Department of Fish and Wildlife in Hatchery programs, assisting at the Sportsman Show, holding various fund raiser raffles and providing volunteer support for the Hall of Fame dinner and awards banquet in November. There are many other activities that the whole family would enjoy.

We are committed to safeguarding, promoting, and enhancing the social, environmental, and conservational values of sport fishing. Our mission is to take part in "educating the general public on improving, preserving and promoting sport fishing in the Columbia River and their tributary streams and rivers, which include the Sandy."

Be our guest and cruise through our website here to learn more about our chapter and how to join this dedicated group. Whether you're a weekend angler, charter captain, or just someone interested in Sandy's scenic views and its fishery, you will find it here. And in order to visit our Chapter Facebook...Click Here: Sandy Facebook
To join, click on the Association of Northwest Steelheaders and then click on ">>Join Today".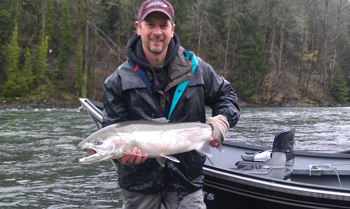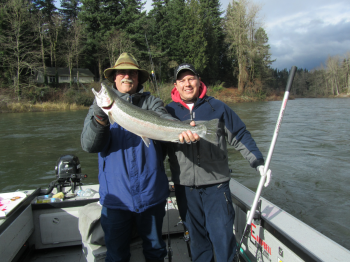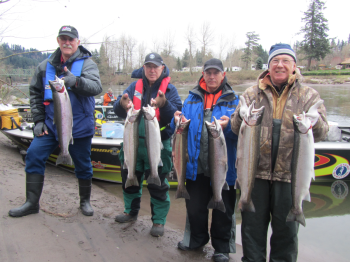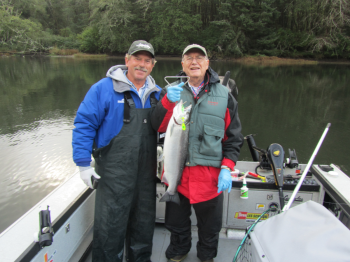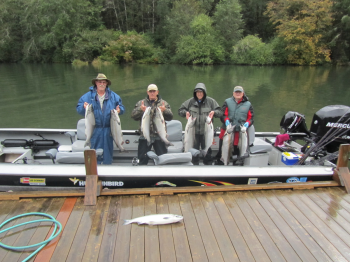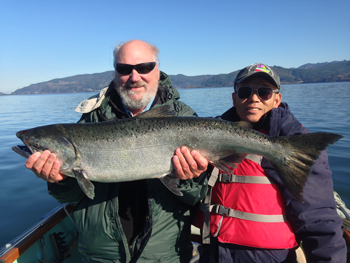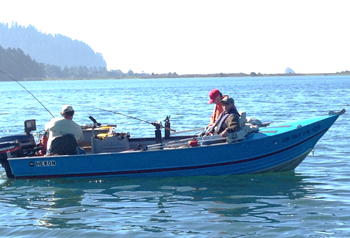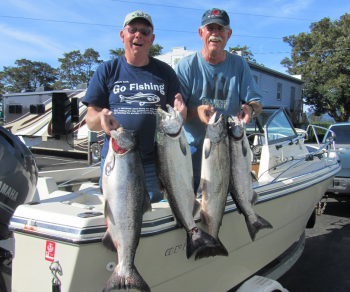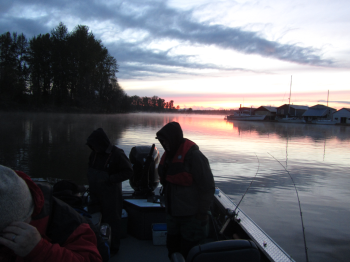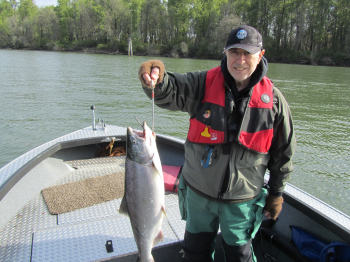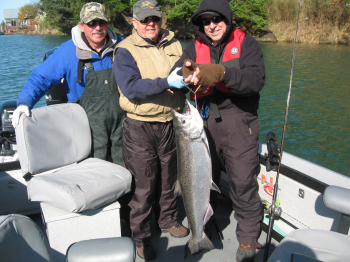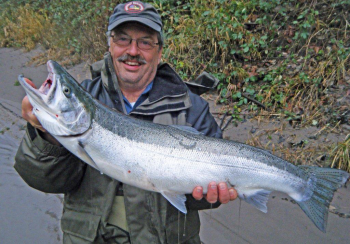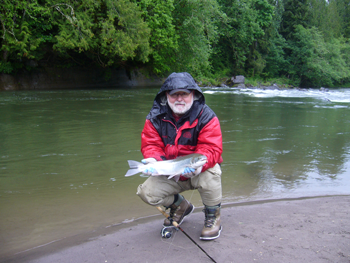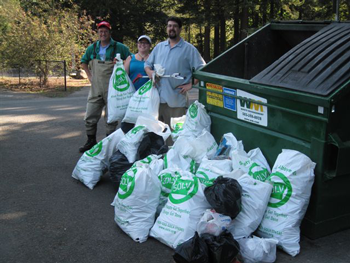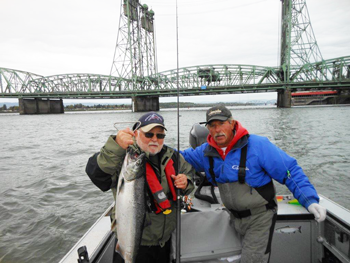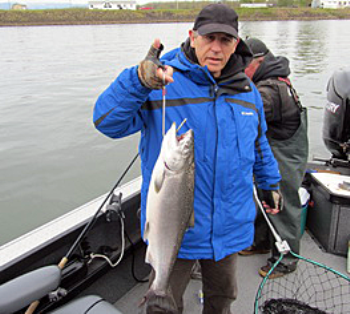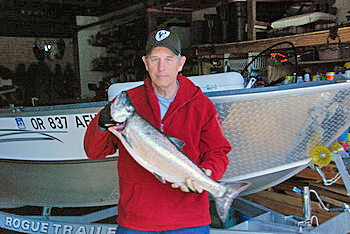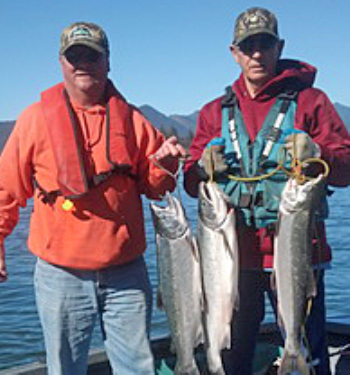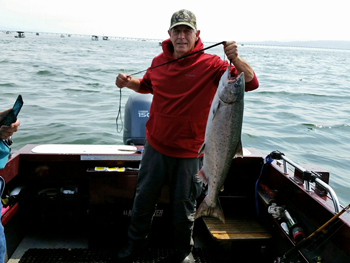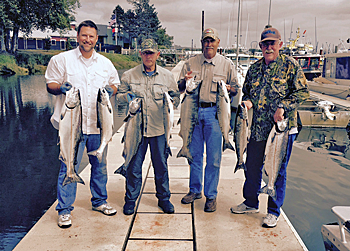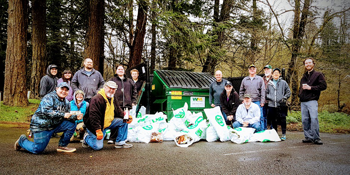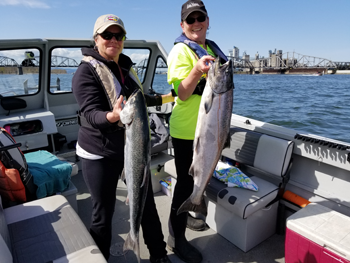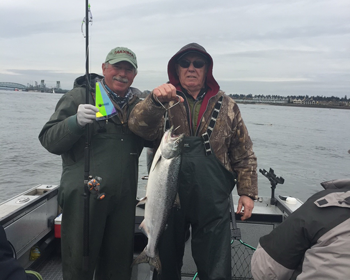 Alert!!! Breaking News
by
Greg Reed
on
5/17/2020

ODFW proposing to expand fishing from a boat on the Sandy River
May 8, 2020
CLACKAMAS, Ore. – The Oregon Department of Fish and Wildlife is proposing to allow more fishing from a boat or other floating device on the Sandy River starting in 2021. Current sport fishing regulations prohibit fishing from a floating device upstream of Oxbow Park. The department is proposing to eliminate this old prohibition to increase the ability for anglers to harvest hatchery salmon and steelhead. Increased harvest of these hatchery fish is a conservation measure to help the department continue to minimize the number of hatchery fish that might escape and spawn with protected wild fish populations.
If adopted by the Oregon Fish and Wildlife Commission in August, this change would open an additional 25 miles of the Sandy River to fishing from a floating device for salmon and steelhead. Currently angling from a floating device is restricted to 12 miles in the lower river downstream of Oxbow Park. While simplifying angling regulations, the proposal would not affect the existing prohibition on operating a motorized boat upstream of Dabney State Park.
Submit comments on the proposed angling regulation change to ODFW using the following website: https://odfw.wufoo.com/forms/sandy-river-proposed-regulation-change/or mail to Ben Walczak, District Fish Biologist, at 17330 SE Evelyn Street, Clackamas, OR 97015 or email to ben.walczak@dfw.state.or.us. Comments are requested by May 26, 2020. Additional opportunities to comment on a final rule proposal will also occur later this year during the public comment period associated with Oregon Fish and Wildlife Commission consideration of 2021 Sport Fishing Regulations.
Additional Information
Sandy River Proposed Regulation Change - Angling from a Floating Device
Proposal: Eliminate the current Sandy River rule prohibiting angling from a floating device from 200 feet below the Oxbow Park boat ramp upstream.
Purpose of the Change:
Conservation. Increase the harvest of hatchery salmon and steelhead to reduce the number of hatchery fish that could potentially interact with wild fish in spawning areas.

ODFW is currently meeting the standards to limit the interaction of hatchery and wild salmon and steelhead on spawning grounds (pHOS) but wants to assure this conservation measure continues to be achieved.

The number of Sandy River hatchery spring chinook smolts released in 2020 was increased to 200,000 fish (from 132,000). Increased opportunities for angler harvest is desired to assure the pHOS standard continues to be met.

The change would provide increased angling opportunity in a uniquely serene setting on the slopes of Mt. Hood in close proximity to the Portland Metro area. The change should also increase the contribution of hatchery fish to anglers.

The change would add over 25 miles of the Sandy River open for salmon and steelhead angling from a floating device. Currently only about 12 miles are open.

Angling access in the Sandy River has steadily declined since the rule prohibiting angling from a floating device was adopted. Over time private landowners have become less tolerant of allowing anglers access across their lands due to increasing problems with river users, primarily non-anglers during summer months. Also, the topography of the Sandy River limits the ability to fish from the shore in many areas but in some of these locations angling from a boat is feasible.

This change simplifies angling regulations by removing an outdated regulation originally adopted in 1949. The 1949 rule prohibited angling from a floating device upstream of the Viking (Stark Street) Bridge. In 1988 the prohibition was moved upstream to Oxbow Park. The current regulation is inconsistent with other Willamette Zone regulations, is difficult to enforce, and may be a barrier limiting angler participation.

The proposed rule change will not affect the existing prohibition on operating motorized boats upstream of Dabney State Park (Oregon Marine Board rule).
To make comments online go to https://www.dfw.state.or.us/news/2020/05_May/050820.asp
And go down the page to "Sandy River Proposed Regulation Change"
Contact:

Ben Walczak (971) 673-6013
Rick Swart (971) 973-6038
Calendar of Events
Meeting Place
We (normally) meet the first Wednesday of every month at 7:00 PM.
We don't normally meet in July (when we do our picnic) or August.
The public and guests are welcome!
Glenn Otto Park
Sam Cox Building
1208 Historic Columbia River Hwy
Troutdale, OR 97060
View Larger Map