Welcome to the website of the Sandy River Chapter of the Association of Northwest Steelheaders.

The Sandy River Chapter was formed in 1964 and is currently located along the shores of the Sandy River in Troutdale, Oregon. Since its inception, this chapter has helped by playing a key role in the development and conservation of sport fishing and is dedicated to improving the freshwater fisheries in the Northwest.

Sandy's members have a varied levels of experience from novice to guide level. We have wide interest range including but certainly not limited to the following: Angler Education, sponsoring various fishing tournaments, fishing outings, monthly Chapter meetings, Picnics, partnering with the Oregon Department of Fish and Wildlife in Hatchery programs, assisting at the Sportsman Show, holding various fund raiser raffles and providing volunteer support for the Hall of Fame dinner and awards banquet in November. There are many other activities that the whole family would enjoy.

We are committed to safeguarding, promoting, and enhancing the social, environmental, and conservational values of sport fishing. Our mission is to take part in "educating the general public on improving, preserving and promoting sport fishing in the Columbia River and their tributary streams and rivers, which include the Sandy."

Be our guest and cruise through our website here to learn more about our chapter and how to join this dedicated group. Whether you're a weekend angler, charter captain, or just someone interested in Sandy's scenic views and its fishery, you will find it here. And in order to visit our Chapter Facebook...Click Here: Sandy Facebook
To join, click on the Association of Northwest Steelheaders and then click on ">>Join Today".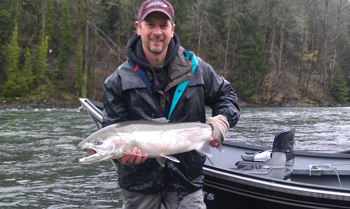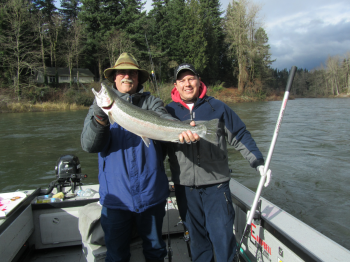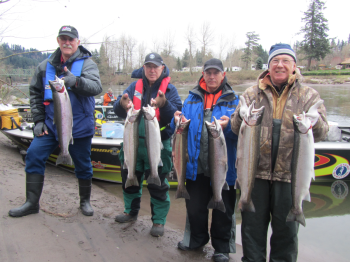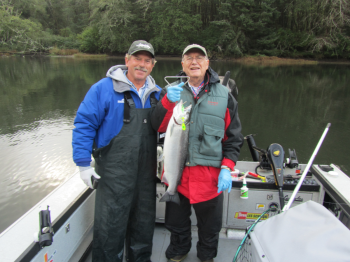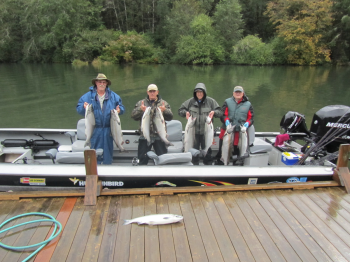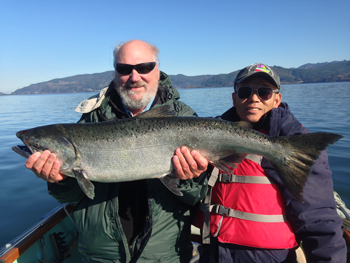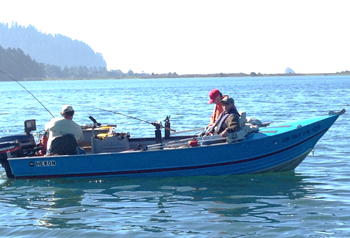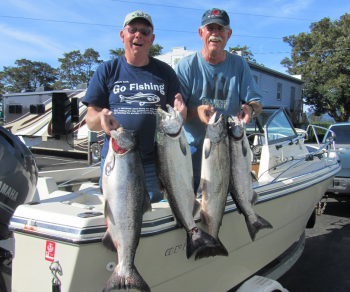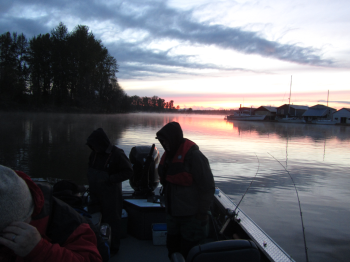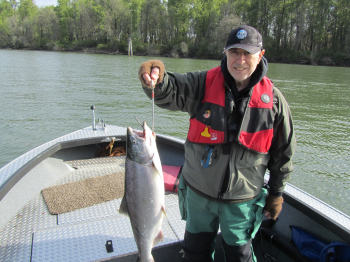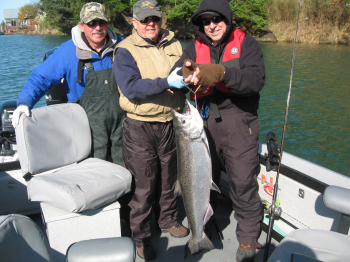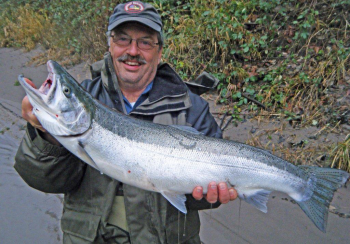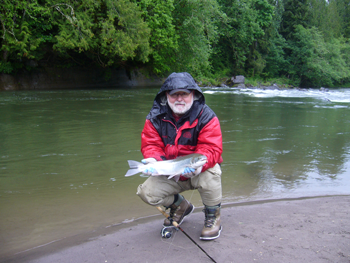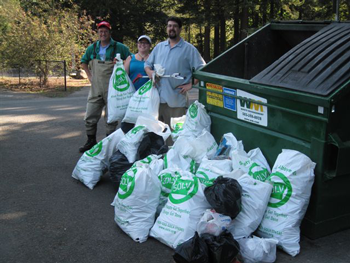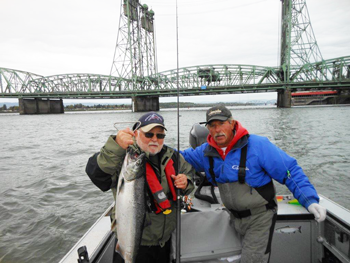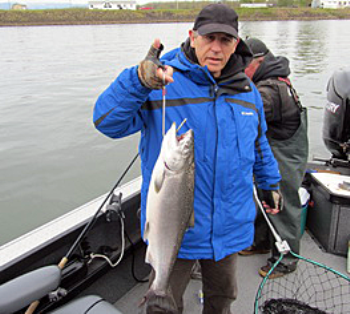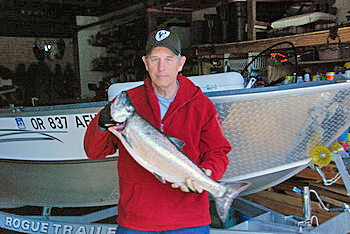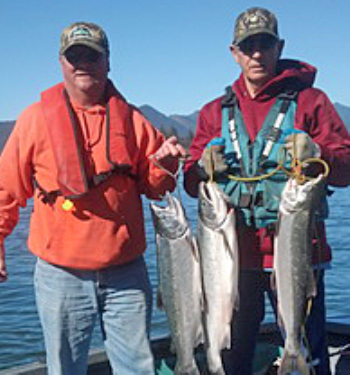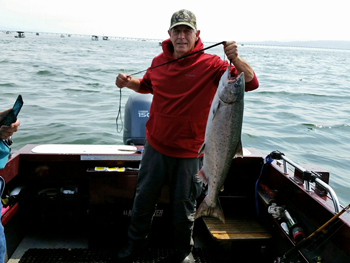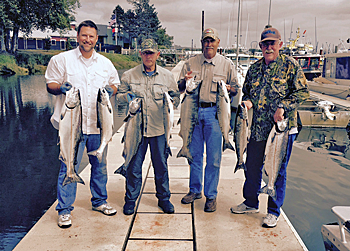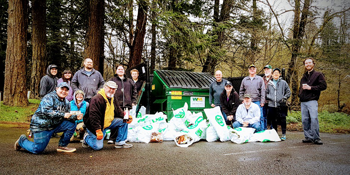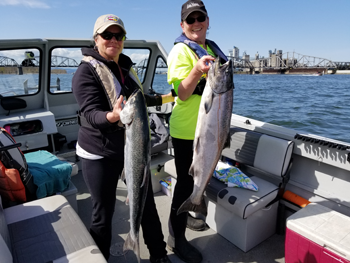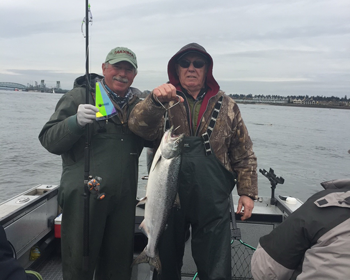 Twenty-first Annual Sandy River Chapter Potluck Social and Auction
Saturday, May 4th
4:30pm - 8:30pm
Regular Mtg. Place: Sam Cox Building at Glenn Otto Park, Troutdale
This is our primary fund raising event each year! Bring your family and your checkbook!
Doors open at 4:30pm
Silent auction runs from 4:30 to 7:30pm
Bucket auction tickets are $1 each!
Dutch Auction - Save a $20! We'll only have 25 bags!
Heads or Tails Game – Buy beads for chances to win a great prize
Live auction begins at 7:00pm.
The evening usually wraps up by 8:30pm.
Featuring some very special auction items this year!
We will be accepting credit cards - with a small 3% surcharge added –no cash machine on site!
Please join us and be sure to stay until the end to see if you won any silent bid!

Have something to donate? The chapter is part of a 501(C)3 tax exempt organization, items you donate to the auction are tax deductible; we will provide a receipt immediately and tax donation letter in November! There will be no charge for this Potluck Social. However, there will be a bucket to encourage donations as this event is a fundraiser as well!
Want to participate but don't feel like bringing food or you didn't get a chance to sign up at one of our meetings? Please provide this form below or contact Terri no later than April, 24, 2019 so I can plan beverages! Come dressed the way you normally come to our chapter meetings and bring your $$$!
Help us raise funds for the Sandy River Chapter's operating expenses.
Steelhead 101 workshops, Family Fish Camp tuitions, steelhead and salmon recovery projects, office supplies, newsletter expenses, storage rental fees and Sandy river cleanup projects planned throughout the year are only a fraction of what this auction provides funds for.
To print the coupon, click on the printer icon below which will appear in the top right hand corner when you hover the cursor over the coupon.
Calendar of Events
Meeting Place
We (normally) meet the first Wednesday of every month at 7:00 PM.
We don't normally meet in July (when we do our picnic) or August.
The public and guests are welcome!
Glenn Otto Park
Sam Cox Building
1208 Historic Columbia River Hwy
Troutdale, OR 97060
View Larger Map