Event - Annual Tillamook Crab/Fish along CANCELLED
Start Date
Fri 9/13/2019
End Date
Sun 9/15/2019
Contact
Phone
503-760-5551
503-760-5551
Email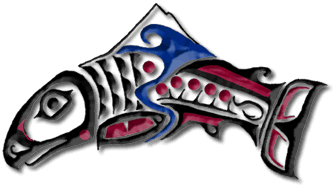 The Tillamook Fall Chinook run forecast is dismal for this year. Guides that have fished the basin for many years are extending their time at the Buoy 10 fishery through the Columbia Coho season, abandoning Tillamook this year. ODFW just announced reduced limits for the Nehalem system.
Catch rates at last year's Tillamook fish-along was down substantially from previous years and it appears it would be worse this year. As chapter Co-President Jeff Stoeger said "No need in putting more pressure on fish that will be over fish and poor runs."
So it has been decided to call off the event for this year and hope for better returns next year.
Norman E. Ritchie, P.E.
At Large Director
Association of Northwest Steelheaders
(503) 807-7729
================================
Mark your calendar,
we have reserved the fairground for 9/13/19 – 9/15/19
for the 2019 Tillamook Fish-Along.
See you there!!
Norman E. Ritchie, P.E.
Membership Director
Association of Northwest Steelheaders
Arrive on Friday and depart on Sunday