Event - Chapter Board Meeting
Start Date
Wed 11/14/2018
End Date
Contact
Phone
503-704-7920
503-869-1795
503-307-2546
Email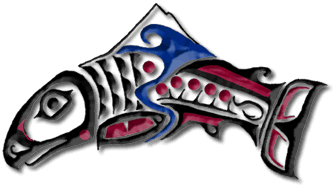 Meeting will be at:
Round Table Pizza
4141 NE 122nd Ave,
Portland, OR 97230
6:30 PM
________________________________________________________________
Approved Minutes:
NW Steelheaders – Sandy Chapter
Board of Directors Meeting Minutes
Date: Wednesday November 14, 2018
Round Table Pizza - 4141 NE 122nd Avenue, Portland, Oregon, OR
Present: Greg Reed, Jeff Stoeger, Mike Myrick, Jeff and Terri Boughton, John Hydorn & Tim Maples.
6:00 pm Call to Order Jeff S. & Greg R.
Review Board Meeting's Minutes for October 10, 2018 presented by Greg Reed. A motion to accept minutes as written was made Mike M & seconded by Terri B. Unanimously passed
Treasurer's Report - Greg R presented the updated treasurers report for review.
Bobber doggin' raffle netted $500. Door prize ticket sales netted $281 during November's chapter meeting, 47 members attended. Motion to accept the treasurer report was made by Mike M and 2nd by Terri B. Passed unanimously.
OLD BUSINESS
Eggs to Fry –We had agreat turnout for egg distribution. Our Sandy chapter volunteers delivered to 11 schools, three schools were done by Americorp and a few other schools finished by other chapters. Everything went smoothly and many happy kids are now babysitting the eggs for the next few weeks. No reimbursement request will be coming from Mike M for Lorrie Bell's class tank, 6 tanks were found at ODFW. Mike delivered one to Hartley and got everything set up in time for their egg delivery. Mike also got another tank installed and prepped at Pleasant Valley School in time for their egg delivery as well.
Teachers will be hearing soon to find out where in the main stem the fry can be released.
Steelhead 101 Workshop – We had 46 signed for the event and 44 participants showed up. The event went very well both in the classroom and on the water. 26 participants showed up the following Saturday to enjoy fishing along the banks of the Sandy River practicing their casting and catching techniques. A native coho was hooked by one of our younger participants and another had a great "take down" on his bobber but lost it before it was seen. A very fun and successful day! Each person will be assigned a one year membership to the Association chapter that is closest to their home address. They can also choose to relocate to any chapter they wish.
Business Cards – Jeff B will be contacting Vista print to discuss options for personalized business cards for cheaper. Greg will send Jeff the mockup he prepared.
Hall of Fame Event – Very nice event, Sandy Chapter will retain a table for next year as well and get notice to members earlier for those who would like to participate. Award winners were
NEW BUSINESS
Fundraising events – We need to discuss and look into other possibilities to raise money.
Discussions regarding more raffles or other fundraising events will continue. So far, the Auction is our only fundraising event. More discussion needs to be made on how to improve and multiply donations received for this event. All chapter fundraising events MUST be held no sooner than 60 days before or 60 days after the Association's Hall of Fame event is held each year in November.
Website and Newsletter - Jeff Stoeger asked Amato Publishing if we could have permission to use recipes from the Cooking on Planks by Tiffany Haugen in our monthly newsletter and website. Permission was granted. Jeff S and Greg R will review necessary permission verbiage needed to print after each recipe.
Goodbye Maggie McQuillan- Sandy Chapter members would like to thank Maggie for all her help during our chapter events. Good Luck on your future endeavors, you will be missed.
2019 Auction donation letter – Terri B will email an updated Donation Letter & Donation Description Form in Word version to Mike M, Colonel & Greg R. so everyone can begin sending to past donors. The yearend Thank You Letters to the donors of our 2018 Auction in May are going out next week.
Association quarterly board meeting – TheAssociations 90 day draft plan will be discussed at the upcoming meeting.
Mass email blast – John Hydorn went thru the master list to update. He asked the Sandy Chapter to consider stopping the maintenance of this database list and begin using the Associations email database for our blasts. He found many email addresses of businesses and expired members that needed removal, he will no longer be able to update and control the maintenance of this database.
Terri B moved to adjourn the meeting at 7:00pm, Mike M 2nd , unanimously approved.
Volunteer hours- Reminder: Greg R. needs all volunteer hours turned in by the 30th of each month so he can record them by the end of the following month in order to get credited for those hours!
Volunteers need to track the total hours from their front door and back to their home after the event, the total miles driven and the date/event you volunteered.
7:42 pm Adjourn Steve R. called to adjourn, Mike M. seconded, unanimously passed.
Upcoming Events
October 6th, 2018, Saturday - Chapter Sandy River Bank Fish along to register, contact Jim Cathcart at ornavigator@hotmail.com or (503)238-4775, ext. 106
November 3rd, 2018 – 2018 - Steelhead Fishing 101 Workshop – at the workshop to Glenn Otto Park, Troutdale. We will likely revert back to the two day format - full day classroom with half day on-the-water session. Date for second day to be determined. Contact - Jim Cathcart at ornavigator@hotmail.com or (503) 238-4755, Ext. 106.
Nvember 7, 2018 - Chapter Meeting - Time: 6:00pm Meet and greet, 7:00pm Meeting opens Location: Sam Cox Building, Glenn Otto Community Park. Projected Speaker/Activity: TBA
November 10th, 2018 - 2018 - Steelhead Fish-along – half day on-the-water session. Contact - Jim Cathcart at ornavigator@hotmail.com or (503) 238-4755, Ext. 106.
December 5, 2018 - Chapter Meeting - Time: 6:00pm Meet and greet, 7:00pm Meeting opens Location: Sam Cox Building, Glenn Otto Community Park. Projected Speaker/Activity: TBA