Event - Willamette Fish & Float Invitational
Start Date
Sat 7/14/2018
End Date
Sun 7/15/2018
Contact
Phone
503-286-2093
Email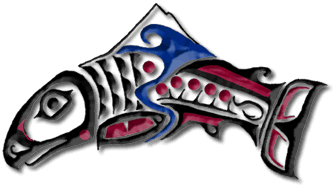 Willamette Fish & Float Invitational
July 14/15th, 2018 - 7:00am Saturday – approx. 3pm Sunday.
Primarily a trout fishing trip and warm water fishery and you might fish for steelhead. We put in at Armitage Park on the McKenzie River float down, fishing as we go, into the Willamette. Overnight in tents on an island in the Willamette, fish down to Harrisburg on Sunday. Then take out and shuttle trailers and then go home Sunday late afternoon. This is good trout fly fishing and small spinner water.
Obviously, we need as many boats and rafts as possible. If you can go and have a boat that can accommodate another person, that will serve as your volunteer effort this year!
Pairings will be made with boat skippers from this email list. I'll put them in touch with each other with that list so they can plan their camping gear and so forth.
People are responsible to arrange their own camp gear/ tents and float arrangements. Cost per person is $20. Payment to be made by July 1st. Checks made out to the Sandy River Chapter. Cancellation by trip participants less than 10 days before the event will be non-refundable. Chapter will provide cooking gear and some food for 10 people, from the $20.00 per person paid (above). Participants will bring a bag lunch for themselves on Saturday. Saturday evening dinner will be Dutch oven cooked chicken with vegetables, salad and berry pie. Sunday breakfast will be sausage, hash browns, and scrambled eggs. Bag lunches made for Sunday.
If you are interested in going, please submit your name to me (the coordinator of this effort…) at
palmerlarryd@yahoo. com. That will be the only avenue of tracking your interest, attendance and keeping you informed of any trip information. I'll put your name in an e-mail work group to keep you advised of any details of the upcoming trip.